Surgical C-Arm By Size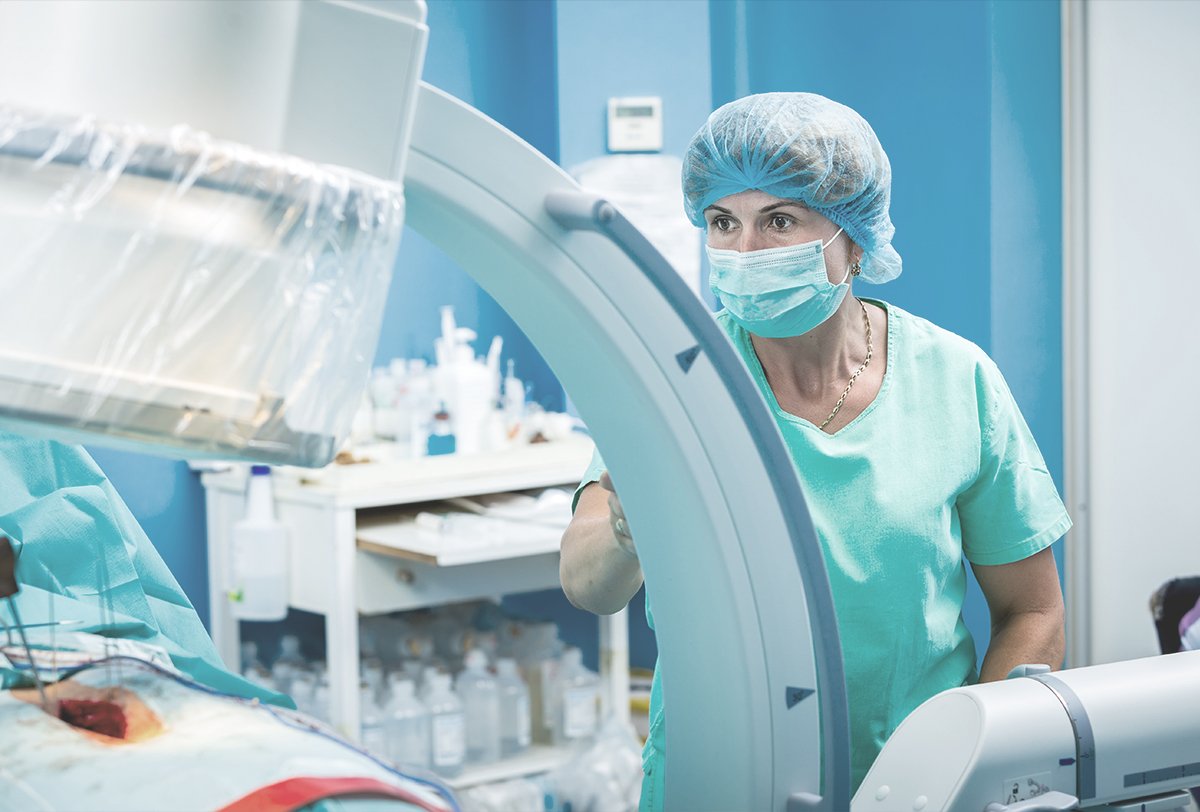 When shopping for surgical c-arms it's important to shop based on the size that will work best for your needs. This includes looking at physical space as well as procedure types. C-Arms come in three different size categories: full-size, compact and mini.
Full-size units are two pieces and are made of up the "C' portion of the c-arm and a separate monitor cart. This is the most common size purchased as it offers the most all-around performance. The full-size units are ideal for pain management, orthopedics, vascular, and cardiac work.
The second category is the compact c-arm. Compact c-arms are designed for facilities that need a full-size c-arm but are limited on space. We recommend a 12×12′ room as a minimum for a full-size unit, so if your room is smaller than that a compact system might be a better fit for you. The compact system eliminates the monitor cart but mounts the display directly on the c-arm, thus making the footprint much smaller in the room. The downside to compact systems is that they are very limited in options and brand offerings (currently only offered by two manufacturers).
The third and final category is the mini c-arm. Mini c-arms are designed for extremities (hands, feet, legs, and arms) and the occasional shoulder work. They offer the smallest physical footprint but can not image the neck or back.
Not sure what the best fit is for you? Give us a call: 833-838-8382. We are happy to consult with you on your needs and point you in the right direction.