Refurbished GE OEC C-Arms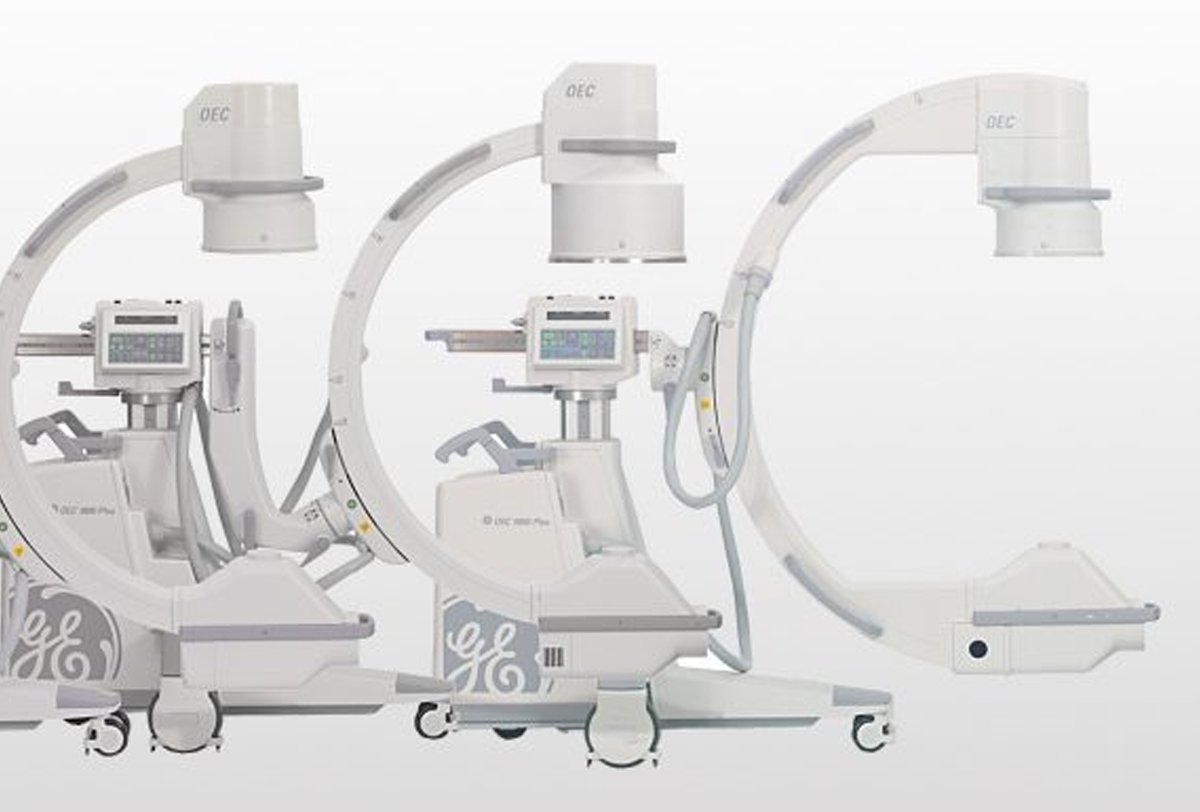 Equipped MD is a leading provider of Refurbished GE OEC C-Arms. Our staff is comprised of individuals with 20+ years working with GE c-arm systems and our service engineers are factory trained. This base of knowledge allows us to not only make sure you are positioned with a GE OEC c-arm that is the perfect fit for your individual needs but guarantees a high performing system that will last you years, all at a value unmatched by others.
Equipped MD's c-arm refurbishing process starts by only selecting the best GE OEC C-Arms systems based on use & condition, and then completes an extensive refurbishing process designed for premium quality control. Parts replacements such as monitors, batteries (board level and main packs), brakes, and software updates are standard. Each machine then goes through an in-depth component inspection process, and any item that fails quality control standards is replaced.
We offer a wide range of refurbished GE OEC c-arms to choose from including but not limited to: GE OEC 9900 Elite, GE OEC 9800 Plus, GE OEC 9800, GE OEC 9600, and many others.
All of our refurbished GE OEC C-Arms come with a comprehensive warranty that comes in a variety of lengths (30 days, 6 Months, & 1 Year) to best meet your budget and we can customize the refurbishing process to build you a system that will meet both your performance & budget needs.
For more details give us a call at 833-838-8382 or "Request A Quote" by simply clicking the button below or clicking on one of the popular Orthoscan models to learn additional information on that specific model.
Browse Popular GE OEC C-Arms